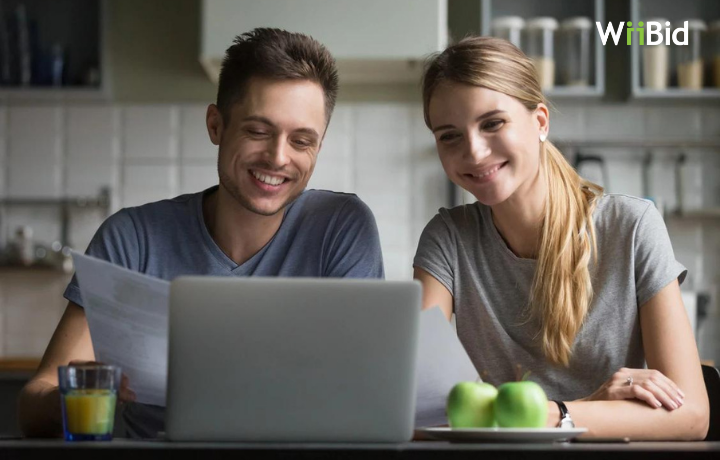 Breaking into the real estate market without breaking the bank
WiiBid's digital mortgage marketplace provides fast and convenient access to customized financing solutions at the lowest rates
Robin Williams
POSTMEDIA CONTENT WORKS
Sponsored by Wiibild Solutions Corp 
One of the most frustrating financial challenges in today's competitive housing market affects not only potential homebuyers, but their parents as well.
Namely, the skyrocketing cost of real estate makes it increasing difficult for many millennials to afford a down payment on their first home — and according to a poll of BC Notaries, 90 per cent of them turn to their parents for help. Unfortunately this often puts mom and dad, who have spent their lives saving for their own security, at a certain level of risk.
Fortunately, WiiBid has a solution. WiiBid provides a digital marketplace to borrowers with fast access to the best mortgage rates. It was founded by Amin Eskooch with the goal of using technology to help homebuyers find the best mortgage solutions for their needs. Simply put, the borrower would submit an application then a three-day auction would take place between a plethora of lending institutions on the WiiBid platform, which would provide tailored solutions for each borrower rather than a generic rate quotation. The borrower would then review the resulting bids and select the best offer.
Since then, WiiBid has broadened its client base while maintaining its goal to put the power back into the borrower's hands. And its latest solution for millennials with down payment problems is to help facilitate reverse mortgages for their parents.
Mahmood Ladhani, vice president, referred sales at HomeEquity Bank and a lending partner to WiiBid, explains, "Reverse mortgages enable Canadian homeowners 55 and older to access up to 65 per cent of their home's value and turn it into tax-free cash without having to move or sell.
"Plus, there are no monthly mortgage payments required as long as you live in your home and maintain insurance and the payment of property taxes."
One payment option under a reverse mortgage is a lump sum, ideal for helping millennials get their foot in the door of the high-priced residential real estate market. "And it's a great alternative, allowing parents to not only help their children get into housing but also reduce or eliminate their monthly payments," says Eskooch.
Thanks to the WiiBid platform, it takes less than 10 minutes to apply for a mortgage and the auction ensures transparent and competitive rate shopping from the comfort and privacy of borrowers' homes. As with all mortgage applications, the process can save borrowers thousands of dollars in rates and fees.
Ladhani adds that in addition to helping their kids get a leg up, homeowners who take out a reverse mortgage can use the money for a variety of purposes. "While an increasing number of clients are giving the money to their kids, many are using it to boost their retirement income, pay for renovations or health-care expenses, or even settle debts," he says.
Visit WiiBid.com to learn more about its mortgage services, get advice and access a new way to get financing.
This story was created by Content Works, Postmedia's commercial content division, on behalf of WiiBid.