Vancouver Fintech Company Joins Forces with BCIT
  At WiiBid, we take an integrated approach to product development where inclusion, diversity, partnerships, community, and academia are key ingredients in driving innovation and relevance in the execution of our services and product offerings.
Recently, we have had the pleasure of partnering with BCIT for a Business Consultant Project (BCP). Team members Anamika, Phoebe, and Vaish helped review and analyze key business processes and provided recommendations on best-practices adding tremendous value to our company.
Using intensive analysis, the team recognized insightful information on the company's website traffic. They also held an in-depth analysis of our Google ads and made suggestions to new strategies for conversions. The team was able to create an interactive dashboard built around our existing marketing strategies using Google Data Studio which will help us monitor traffic on our company website. We are excited to leverage the outcomes of this review to redesigns on our landing page's UI to become more accessible to users.
At WiiBid, access, relevance, inclusion, simplicity, and speed are key factors considered in our design processes. We feel that WiiBid plays an essential role in educating home buyers and homeowners regarding the mortgage financing options that are available to them to help Canadians save time and money by accessing the lower auctioned mortgage rates.
As a growing Fintech company in B.C., our continued success thrives on the positive experiences that we jointly create in collaboration with our clients, stakeholders, and partners. The BCIT BCP team exuberated excitement and excellence throughout their engagement period at WiiBid. The team's effort and passion were truly reflected onto the success of the project. And it was truly an honour working with Anamika, Phoebe, and Vaish in contribution to the FINTECH R&D economy.
Meet the wonderful team from the Business IT Management Program at BCIT and read about their experience with WiiBid below!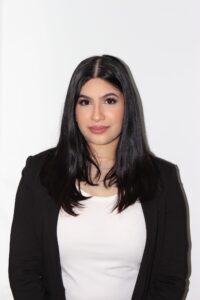 "Working with WiiBid's wonderful team and CEO has been an absolute pleasure. Our team analyzed the company's data and created a dashboard that will aid management in making critical business decisions. My involvement in the BCP project has given me valuable experience that will open doors for exciting opportunities ahead."  – Anamika
LinkedIn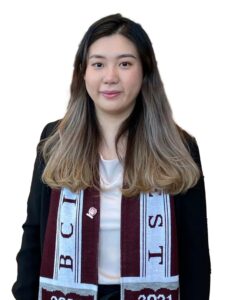 "Working with WiiBid for a business consulting project has taught me to make informed decisions based on data and numerical trends. I was able to apply what I learnt in class to address real business issues. This project has become my most valuable experience in my education career and definitely benefit my professional growth."  – Phoebe    LinkedIn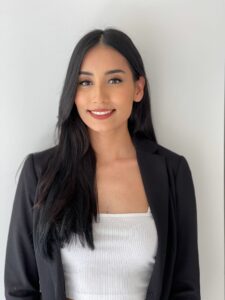 "The experience I gained at WiiBid serves as an excellent stepping stone for me. I would like to thank the wonderful team for giving us the opportunity to utilize our data analysis and business consulting skills. It has been a pleasure and I look forward to what is next in my educational and professional career."  – Vaish
LinkedIn
We are truly grateful and appreciative of their hard work and wish them continued success on their future endeavours!
To get to know more of our talented team, check out our Meet the Team webpage. To stay updated on the latest company news and updates, follow us @wiibidcanada or sign up to receive our newsletters here.
____________________________________________________
To learn more about WiiBid's innovative digital mortgage marketplace, visit www.wiibid.com.