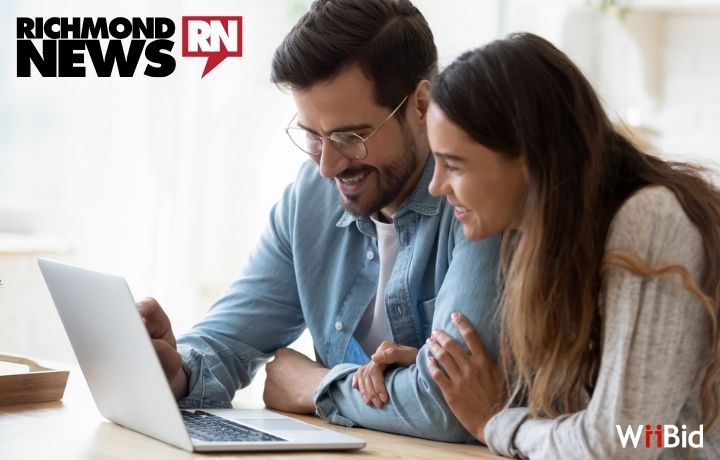 One-Stop Online Portal for the Best Mortgage Rates
Compare lenders and get approved from the comfort of your own home!
Richmond News features WiiBid in their new article as a one-stop shop portal for borrowers to compare lenders and get approved from the comfort of their own homes.
The article first highlights the problems many Canadian's face when trying to obtain a mortgage. When on the road to secure a home, 75% of Canadians often turn to one of the Big Six Banks: National Bank of Canada, Royal Bank, the Bank of Montreal, Canadian Imperial Bank of Commerce, the Bank of Nova Scotia (Scotiabank), and Toronto Dominion Bank (TD).
However, most Canadians face the problem of "rates [changing] quickly and offers [having] a limited shelf-life" says Amin Eskooch, WiiBid founder and Chief Executive Officer. And with the current high-priced market, individuals who may be new to Canada are left with "increasing challenges in getting a mortgage, and often lack all the information needed to secure the best rates", says Farzaneh Hassaninejad, a seasoned immigration consultant.
Richmond News labels WiiBid as an "innovative fintech company that offers an online one-stop mortgage shop". The article also explains WiiBid's simple, secure, and result-driven process.
WiiBid strives to promote mortgage affordability through transparency and competition, removing any bias from the process, while keeping things sleek, quick, and effective.
To learn more about WiiBid's innovative digital mortgage marketplace, visit www.wiibid.com.
Follow @wiibidcanada for deals and promotions to save even more on your mortgage through partnerships with real-estate professionals, lawyers, appraisals, and more.