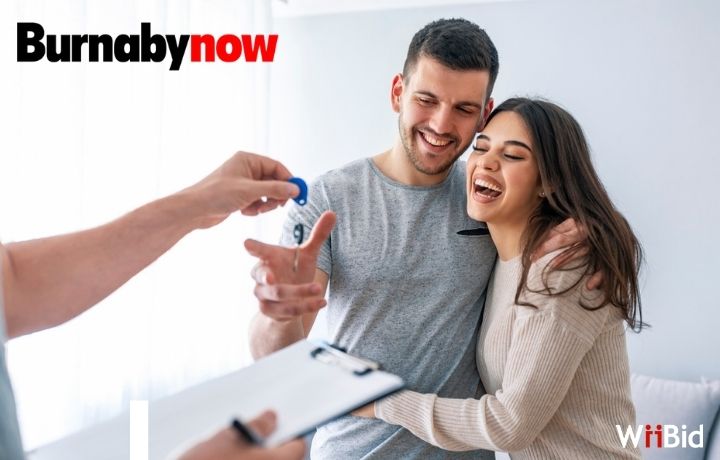 New Mortgage Marketplace Disrupts Home Financing Industry
Burnaby Now News introduces WiiBid as an innovative and disruptive mortgage marketplace in their most recent article statement this March.
The piece outlines Wiibid's overarching goal of providing easy access to the best auctioned mortgage rates, revolutionizing the home financing industry by emphasizing transparency for borrowers in such a creative way in a super competitive industry.
Burnaby Now breaks down key processes for readers, stating how "potential borrowers file an application directly to the site, and using an auction-style model, lenders bid their best rate for the mortgage financing."
WiiBid's never-done-before approach to the mortgage process is something that British-Columbia locals, and soon Canadians nationwide will be able to benefit from and ultimately attain their dream properties at the lowest Canadian mortgage rates possible.
By leveraging an auction-style model, WiiBid is making the nearly impossible possible; the lenders put in their bids and the borrowers are in control of deciding which rates are most suitable for their financing needs. Burnaby Now explains the company is "shifting the power dynamic in the mortgage industry."
Customer testimonials are showing great excitement, most of whom enjoy "the transparency, security, and simplicity of the process" while saving on low interest rates by accessing the lowest mortgage rates possible.
WiiBid's quick application process allows for multiple offers from lenders to trickle in within hours, hence, helping home buyers get one step to owning that special property they have been eyeing for months!
To learn more about WiiBid's innovative digital mortgage marketplace, visit www.wiibid.com
Follow @wiibidcanada for deals and promotions to save even more on your mortgage through partnerships with real-estate professionals, lawyers, appraisals, and more.