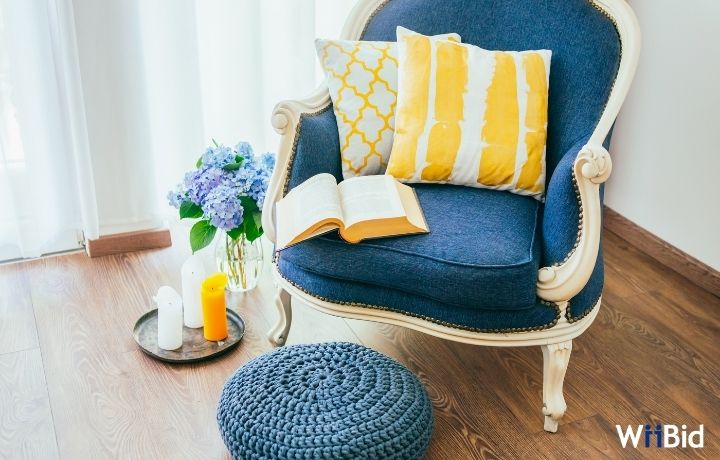 Staging Matters: 7 Tips to make the Best first Impression
In a seller's market, you may ask, is staging relevant? The answer is yes.
Selling your home can be challenging because we all form memories of where we lived, and we see it as such a valuable thing. While the right person buying your home will likely love it as much as you did, you sometimes need to undress your house to let others dress it up the way they like. Here are 7 tips to consider:
1. Clean & Refresh
This seems like a no-brainer when putting your home on the market, but a clean home shows your potential buyers that you have taken very good care of the property they are looking to own. It also shows respect for the new buyers. We are not talking about normal cleaning through. For this one you want to go beyond the surface level, get behind the couches, under the blinds, and all other nooks and crannies. Take care of any odors, refresh with candles, and air purifiers. This about this like a big date, no one will go on a 2nd date when odor is involved.
2. Minimize Clutter
Less is more, so start packing, really! Get out some boxes and remove any excessive clutter. Whether you are up-sizing, or down-sizing there must be a whole bunch of items that you will not be taking to your next home. It's time for donations, garage sales, and de-gifting. The simpler and least cluttered your home is, the more attractive it looks to potential buyers.
3. Exit 'you' and 'your family' from the property
Think about it this way, you want potential buyers to see your home as their potential home. For starters, remove family photos, kids artwork, degrees, magnets, or any other personal memorabilia. Allow potential buyers to envision opportunities and plan their own vision about living in their next home. Adding mirrors is another smart trick to allow buyers to see and visualize themselves in the rooms, hallways, and family room as they walk through the property.
4. Stage, stage, and stage!
This step is critical, but you got to be strategic. When you start staging, it is important to note that not every room needs to be equally staged. Your primarily focus should be on the living room, master bedroom and the kitchen, as these are the parts of the home that influence potential buyers' decisions to purchase the most. Checkout Instagram, Pinterest, and watch YouTube videos to get an idea of the latest home decoration trends. Whether the trend is fig trees or Zen, you can add a few things that make your place interesting and memorable. Don't break the bank and try to find things that you could use in your new place and keep them neutral as much as possible. Stay away from anything controversial as it could feel offensive.
5. Repair and Restore
This is where you need to provide some tender loving care (TLC), you can do this step yourself or with higher external help. Any scratches, holes, leaks, etc. as if they are not fixed prior to selling this can become an issue if there were to be an inspection. It is better to be proactive here rather than reactive. Want do a little more fancy work, such as changing countertops, or adding a new door, read our blog First Impressions matter, renovate to increase value. Use WiiBid to access your home equity if you need with the lowest Canadian mortgage rates.
6. Add Energy and Life
By adding succulents or flowers, space is brought to life. This is very important as not only is it very inexpensive, but it brings the whole space together. Stay away from highly fragmented flowers to prevent allergies or sensitivities to strong scents. You can also add energy to the space by adding some crystals, salt lamps, and having a fireplace sound and visual on your family room TV. Adding spa music at time of viewing creating a sense of relaxation and belonging for your visitors. You can also add energizing quote boards, or even a welcome mat at your front entrance.
As the market continues the upline in British Columbia, considering all or a few of these steps will really help the process of selling your house be even smoother!