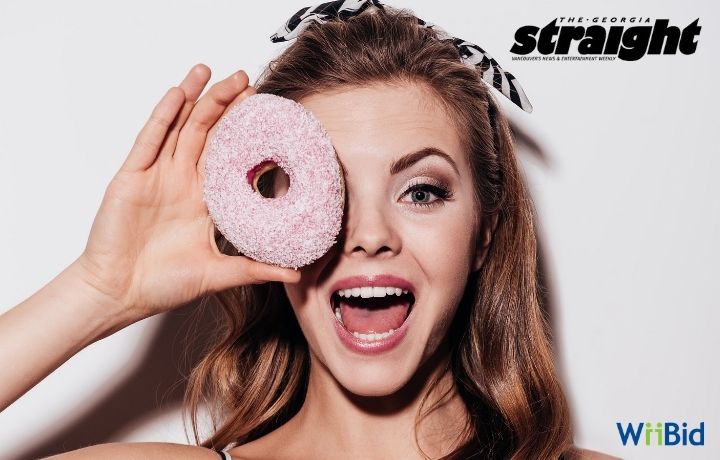 DIY Mortgage Platform Featured In The Georgia Straight!
Buying a property and keeping up with the expenses can be stressful, which is why homeowners need the best mortgage rates possible. It's not "Home Sweet Home" without a sweet mortgage!
That's why WiiBid, B.C.'s latest innovative mortgage and lending platform, helps consumers find low financing rates by using machine learning and auction technology. Consumers can join the marketplace and then sit back and relax as private lenders submit customized bids on their mortgage application! 
Other than its sheer convenience and efficiency, here are 3 more reasons why Canadians should secure a mortgage through WiiBid:
1. Save With Low Mortgage Rates
The proprietary auction feature used by the mortgage platform can save consumers thousands of dollars in broker fees and reduced mortgage rates by creating friendly competition between the eligible private lenders to bid for the lowest rates. For example: saving even 1% on a $1-million mortgage amounts to a significant  $10,000 in savings!
2. Take Full Control Via An Easy Mortgage Application Process
When using WiiBid to get a mortgage, consumers only need to submit a single application to reach all of the platform's private lending partners. This cuts application-processing times by 75%, which allows the consumer to receive needed funds in a quick and efficient manner. 
"I was truly impressed with the simplicity and user-friendliness of the marketplace platform. I recommend it to anyone looking to get the best deal on a private mortgage!"


Alison Haloway, WiiBid Client
When it comes to private information, Wiibid users maintain ownership of all documents and data that are stored within the secure platform. This is a refreshing change from having to send your credit score, personal identification, and application to several mortgage brokers, over unsecured email.
3. Get Several Mortgage Approval Options
WiiBid allows its customers to connect with a large pool of qualified private and alternative lenders with just one application, that takes less than 15 minutes to complete!  The marketplace is easy to use and consumers are provided with real-time updates every time a bid is received. Auctions are active for three days, and users are able to approve a bid immediately or they can wait until the auction is closed.