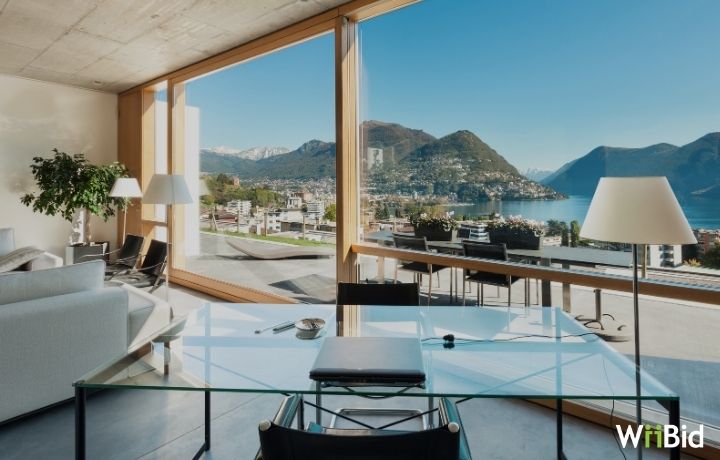 2021 BC Real Estate Trends – Tips to Succeed in a Seller's Market
There used to be a time when downtown Vancouver was one of the most desired destinations, particularly as the central location for business activities, commercial, nightlife, entertainment, some of the best cousins, bars, and the most popular business hub for the city.
With the pandemic at play, downtown living doesn't seem to have all the same perks it once offered. Hussle and bustle of day life, combined by the dynamic entertainment offered on the popular Granville street nightlife, is no longer the same! Most of the shops on Robson street, once known to be one of the trendiest tourist shopping destination, have been forced to close, and with most events, weddings, and tradeshows cancelled and replaced with Zoom chatrooms, where would one even go to be fashionable these days!
In the property domain, young families who used to work downtown wanted to also live downtown to be close to home and would trade bigger square footage and a backyard for the metropolitan convenience of living in a walk-to-work proximity. Lets not forget the good days where you would go out drinking and cab back to your flat for under $10. I recall speaking to a former colleague of mine who used to live in a small studio downtown, when I was chatting with him about it back in the days he told me "my flat is just my bedroom, the restaurants on Denman street are my kitchen, the Orpheum Theatre is my family room, the yale-town lounges on Nelson Street is my living room, and the shops on 4th street are my walk in closet."
BC Home Lovers Craving for House Caves
The truth is that the world has changed, while habits and behavioral cognition take a long time and regular reinforcement to impact change, new habits built are lasting habits. The pandemic has offered individuals with new perspectives, and with that comes new considerations when it comes to their home purchasing decisions. While parking spaces, transit proximity, and location where key decision factors, there are new emerging factors being considered these days such as office space, living space, gourmet kitchens, in-home entertainment centers, proximity to bike trails, outdoor fireplaces, pizza oven and how about a backyard pool?
If you are spending more time at home, less time outdoors, and 0 time travelling; don't get to go to the movies, or relax at a nice restaurant, then might as well create your own entertainment heaven within your living space. The basements where once dedicated to entertainment central men caves, looking into 2021 more and more people are looking for more spaces to build their family caves!
According to the Better Dwelling " Greater Vancouver residents have been fleeing to the country. New Statistics Canada data shows the migration pattern of people from Vancouver in 2019. Tens of thousands of former residents ditched the city for other parts of the country. Rural B.C. was the biggest winner of former residents. There were 5,751 residents that left Vancouver for areas in BC. The second most popular spot was Abbotsford-Mission. The area received 5,180 people from Vancouver in 2019, about 11.32% of the total migration. Victoria has the third largest migration in the province, and it's the fourth most popular spot, with 3,164 people moving there in 2019."
Interestingly, the restrictions we all experienced with regards to reduced entertainment opportunities and the Canadian travel ban, many families are left with a higher amount of disposable income available to them to invest, upgrade their real estate, or purchase additional properties to rent out or vacation homes to enjoy. According to the Chilliwack Progress, "Canadians saved 5x more spending money in 2020 "savings amounted to $5,816 of a household's total income, compared to $1,144 the previous year when the pandemic was not a widespread public health issue"
With many Canadians, Vancouver, and BC residents considering their real-estate portfolios, new financing vehicles are becoming available to help consumers. One of the most talked about trends is reverse mortgages, this is a type of equity financing, where howe owners age 55 or over can access their home equity to generate a monthly tax-free income steam, consolidate debt by paying off high-interest credit cards or help their children with a lump sum cash (sometimes referred to as early inheritance) as a down payment towards their first home. As reported by the Global News "both interest and principal come out of the home equity, and the bank makes its money back when the house is sold. Borrowers can opt to receive a lump-sum loan or a certain amount of cash at regular intervals."  Innovative mortgage solutions, as such are allowing home buyers to feel empowered to make calculated moves, and homeowner debt consolidation is more popular then, ever while Canadian mortgages are offered at low interest rates.
Vancouver Housing Trends & Winning in a Seller's Market
2021 was the year of 3 P's. Pandemic, puppies and Properties. Housing market in Vancouver is booming once again and will continue to grow. Home prices and mortgage rates are like champagne and caviar, and when one goes down the other one will rise. With an increased demand to move to suburbs and bigger homes, higher disposable incomes, lower interest rates and innovative financing vehicles, Vancouver is in for a real-estate shopping spree. Daily Hives is predicting a boom and a return to the red hot 2016 volumes "It is estimated the number of residential sales in the province will increase by 15.5% to a total of nearly 109,000 units in 2021. This is up from 94,021 sales in 2020, which exceeded the volumes recorded in 2019 and 2018. The growth in 2021 will be particularly pronounced in the jurisdictions of the Real Estate Board of Greater Vancouver (REBGV) and the Fraser Valley Real Estate Board (FVREB), which includes Metro Vancouver's easternmost communities such as Surrey, Langley, North Delta, and White Rock. The REBGV will see its unit sales increase by 21.8% to 38,500 units in 2021, with average MLS home prices growing by 5% to $1.12 million."
So what does it mean to be in a seller's market?
Lets start with a balanced market, this is where the number of sellers and buyers is equal, the equilibrium in demand and supply allows for stable prices to be seem. In a buyer's market, there are lots of properties for sale and considering supply exceeds demand, priced fall, there is more room to negotiate and can often score a great deal. In a seller's market in contrast, there are fewer properties and more interested buyers, this is where multiple offers are often seen, and sellers get to sell beyond asking price.
Going into 2021, we are seeing low inventory levels due to fewer new project launches in 2020, dampening supply of housing.  On the demand side, the resumption of immigration and increased economic activity will push demand higher and this will lead to higher prices in the Province.  Without any modifications to the stress test, more borrowers will seek alternative financing, which is not subject to stress test, to be able to keep up with the market, despite the higher rates of interest.
How do you not fall behind if property markets start to rise again in double digits? If you already have a home, can you make some smart moves to take advantage of the low interest rates? Your loan approval is a key factor in taking advantage of low-interest mortgages. Did you know are a number of non-bank mortgage, otherwise known as private mortgage options available for you to consider?
As the old saying goes – Cash is King!
In a seller's market, whichever buyer has access to cash, is king. Smart shoppers act quickly and prepare to reduce barriers. Know your budget, ensure you have access to financing to be able to make stronger offers.
If you find yourself out of favor with the big banks when it comes to mortgage approvals, you are not alone. Millions of hard working and responsible Canadians now find it impossible to qualify for a mortgage with the banks, thanks to the Mortgage Stress test. That is why more Canadians are now finding the solution in alternative mortgage products. Alternative mortgages are issued by non-bank institutions and private lenders and while you would typically access them through brokers, technology now allows you to shop for your own mortgage from the comfort of your own home, completely secure and at a lower cost.
Today, the spread between the lowest rate provided via alternative lending and bank rates could be as low as only 2%. Meanwhile, property prices in BC are expected to go up at 5-10%. Our technology at WiiBid provides a marketplace for borrowers to take control of their mortgage, secure their data, gain speed through automation, and leverage technology to find the best rates in the alternative space by creating competition between lenders by participating in the auction. We see tremendous growth in this sector and are well-positioned to help our clients obtain the best alternative mortgage.
WiiBid is an online mortgage marketplace, and we can help you access a pool of alternative and private lenders, with complete security, and in record time to find the lowest available mortgage rate out there using proprietary auction technology. Lenders will compete for your mortgage loan and to give you the best financing rates while you remain in charge! Let our direct mortgage solutions help you get int your next home, buy your next vacation home, remove your current home, consolidate debt, or access your home equity to make smart, educated investments. With a little strategy and expert support, you can come out as a winner in any market!