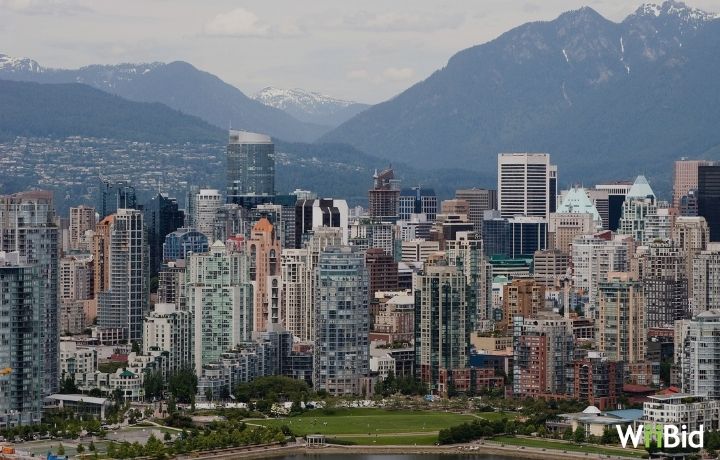 6 Tips For Buying A Home In British Columbia
For most of us, buying a home is the largest purchase that we will make in our lives and there are a lot of factors to consider. Whether you are a first-time home buyer or are relocating from your existing home, the feeling can be overwhelming and there are a few things to keep in mind.
1. Make sure you are Ready 
Buying a home and being a homeowner, involves continuous costs, risks and many other factors that need to be carefully considered. Before making your purchase, make sure you know and understand what is involved when buying a home. Have you asked yourself the following questions;
What is my price range?
What are my options? House? Apartment? Duplex? Townhouse?
What do I want in a home?
Where do I want my home to be?
What is the housing market like in BC?
Even though you have will have a realtor, guiding you through the process you should have a good understanding of the how the market works.
2. Understand if you are in a Buyer or Seller Market:
When the average days on market is decreasing, it means properties are being sold faster and it is an indication of a seller market.  An increasing average day on market generally means market is shifting to a buyer market. There are other measures such as sold/active ratio which measures the portion of listings that have sold relative to how many properties have been listed. If the ratio is higher than 20% it generally means it's a seller market and if you can wait, you might be in a better negotiation position.
According to the Real Estate Board of Greater Vancouver "total houses sold in the month of December increased 22.1% to 30,944 sold vs 25,351 in December 2019." The following sales data reflect the market highlights for Detached, Townhouse, and Apartments for December 2020. Keep in mind these numbers also are impacted by seasonality, for example, Christmas holidays are generally slower months.
Detached
| | |
| --- | --- |
| Benchmark Price | $1,554,600 |
| Active Listings | 2,913 |
| Sales | 1,026 |
| Average Days on Market | 50 |
Townhouse
| | |
| --- | --- |
| Benchmark Price | $813,900 |
| Active Listings | 1,176 |
| Sales | 593 |
| Average Days on Market | 32 |
 Apartment
| | |
| --- | --- |
| Benchmark Price | $676,500 |
| Active Listings | 4,449 |
| Sales | 1,474 |
| Average Days on Market | 40 |
3. Know Your Credit Score
In Canada, your credit score ranges from 300-900 which is a summarised version of the information in your credit into one easy-to-understand number. Factors such as credit liabilities, length of credit history, types of credit in use, credit seeking activities and repayment histories are all contributors to your credit score. This number heavily contributes to your likeliness of getting a loan/mortgage. Don't know your credit score? You can check your Equifax Credit Score through WiiBid to get a better idea of where you stand.
4. Find Your Perfect Realtor
Choosing the right realtor is important as they are going to be the ones who guide you through the process, show you homes, assist you in creating an offer that is in your best interest and to be there to answer any questions along the way. It may be difficult to find your perfect realtor there are over 22,000 realtors in the Province of BC. So how do you know who is the best fit for you? There's no single right answer for this but the key is that your agent needs to be someone you trust not only professionally but personally. Factors such as character and experience will vary person from person, so it is critical that their mission aligns with yours.
5. Don't Forget to Have Fun
It isn't every day you buy a home so make sure that you enjoy the road to finding your dream home. Viewing multiple homes, both in different areas and different style homes. Doing additional research through MLS on your own in addition to your realtor, as many times the realtor has several other clients simultaneously, so it doesn't hurt to look at homes that you are interested and provide them to your realtor for expert advice.
6. Get Funded with WiiBid
You have found your dream home and made your offer, now all that is left is getting funded. Using WiiBid, you only need to create and submit a single application to access all lenders at once. These lenders are bidding and competing against one another therefore you are provided with the best rates. Once you are funded with WiiBid, you are set to go; Happy shopping!